Theological Foundations Men's Fellowship (Monthly)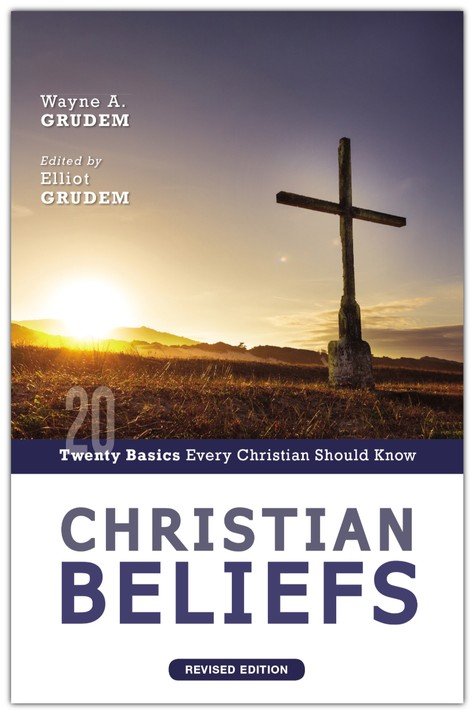 Usually we gather on the first Sunday of each month with our Elders, Deacons, and men who are members- to study an essential doctrine of the Christian faith. Using this book as a starting point and (incorporating other relevant material) we learn and discuss with the focus of applying these teachings to our personal lives and with those we lead and shepherd in the local church.
"Not every Christian needs to go to seminary, but there are certain teachings of the Bible that every Christian should know. Whether you're a relatively new believer in Jesus or a mature Christian looking for a better understanding of basics of the faith, Christian Beliefs is for you. This readable guide to twenty basic Christian beliefs condenses Wayne Grudem's award-winning book Systematic Theology, prized by pastors and teachers everywhere. He and his son, pastor Elliot Grudem, have boiled down the essentials of theology for everyday Christians and made them both clear and applicable to life. Each brief chapter concludes with questions for personal review or group discussion.
In this revised and updated edition of Christian Beliefs, you will learn about:
The Bible and its authority for our lives

The characteristics of God

The importance of prayer
Angels and the reality of spiritual warfare
What it means that we are created in the image of God
What God has done for us in Christ
The purpose of the church
What will happen when Christ returns
The biblical understanding of heaven
And much more
Christian Beliefs is the ideal book for every Christian who wants a solid foundation for understanding the most basic and essential teachings of the Bible."