Office Administrator: Jane Qualey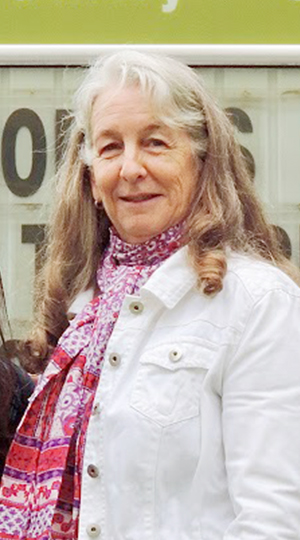 I grew up here in Los Angeles as a native. I rededicated my life to Christ in May of 1985 after attending University Bible church with my soon-to-be husband Pat. I've been attending and worshiping here for all those years since. I raised my children in this church and consider the people here to be my family. I enjoy helping people, meeting new people, and feeding people. I took the job of church secretary in 2009, and have taken on many other jobs in the church since then. I enjoy serving the Lord here and plan on doing so as long as I am able!
What is your favorite classic movie?
Chinatown.
What is one of your hobbies?
I like to cook and I have my own catering business.
Snow or beach?
This would be a very close tie but I guess the beach would win out.
Where is the best place you've ever traveled to?
Tahiti, on my honeymoon – it was beautiful!                                                                     
What's the most fun thing you've done in LA?
One of the most fun things I have done is to ride in a helicopter over to Catalina Island.