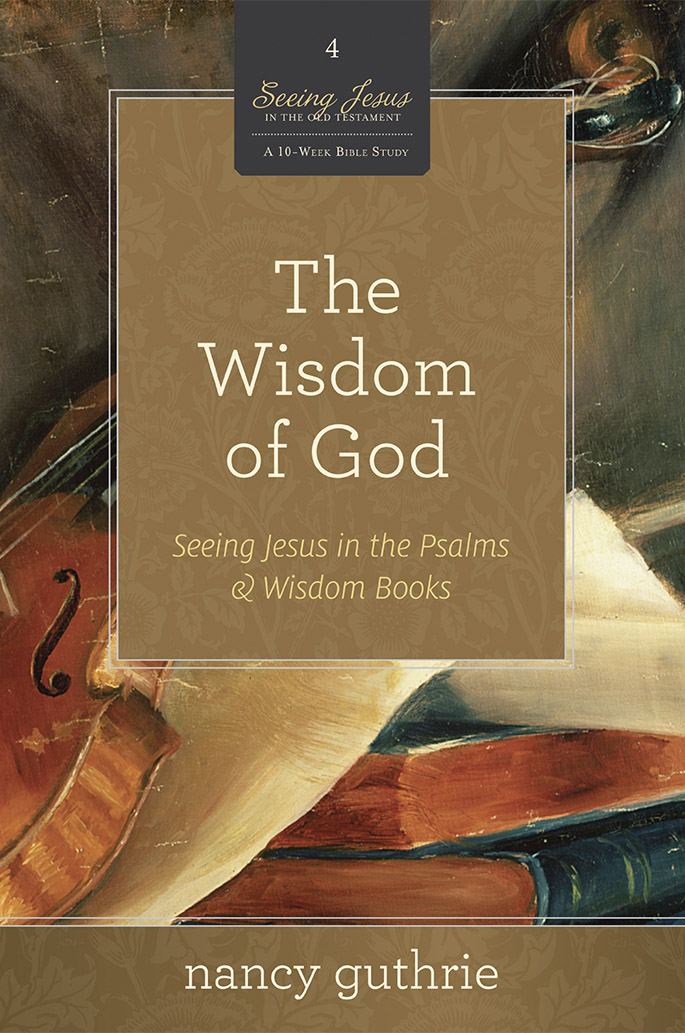 Women's Home Bible Study
Fall 2019 • Every other Tuesday, 7-9pm • Starts September 10 • Meets in Mar Vista

The Wisdom of God – Seeing Jesus in the Psalms & Wisdom Books by Nancy Guthrie

This is an in-depth 10-week study written by Nancy Guthrie and studies scripture from Job, Psalms, Proverbs, Ecclesiastes and Song of Solomon. The Wisdom of God study mines the Wisdom Literature of the Bible, with the goal of understanding it in the way that Jesus himself taught the disciples to read and understand the Old Testament: with him at the center. As we see not only the wise principles for living in these biblical books, but also the wise person they point to, it will help us to understand the person and work of Christ more clearly which will prepare us to worship him more fully.
Here is a video promo about the study.
Our group meets at the home of Wendy Parise every other Tuesday from 7 to 9 pm, beginning September 10th. Attendees will be asked to purchase a study book ($11.50) with books distributed at our first meeting.
For more information contact: Wendy@UniversityBibleChurch.com